Our Products
Charmee products are designed to provide the ultimate comfort and protection for most of your feminine care needs.

Pads
Dry Net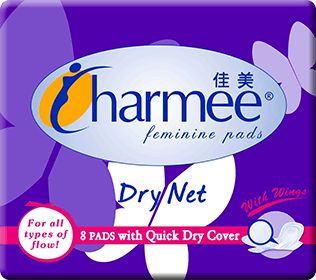 All-Flow ►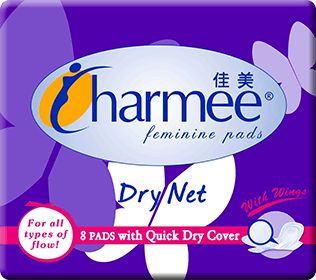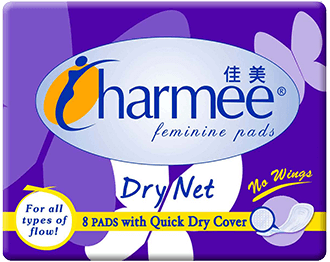 All-Flow
No wetness discomfort with Charmee Dry Net All Flow. May quick dry cover called 3D Dry Net that locks in the ickiness. That's dry-feel protection for  you ano mang period day mo.

Available in: with wings and no wing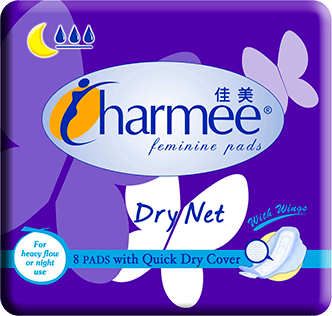 Heavy Flow ►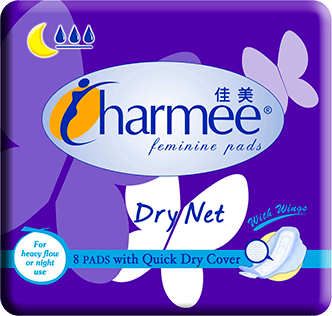 Heavy Flow
No yucky feeling during your heavy flow with Charmee Dry Net. The longer pad with 3D Dry Net cover na inaabsorb ang icky feeling ng wetness at tagos. Giving you breathable dry protection on your heavy flow.
Cottony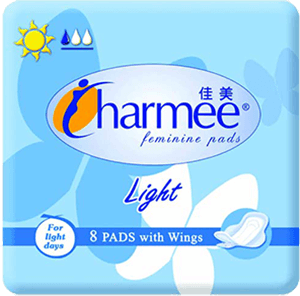 Light ►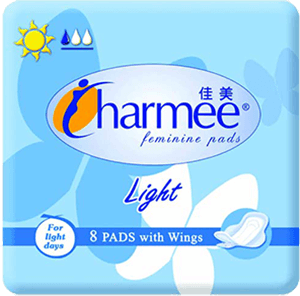 Light
No need to be confused between using a pad or a liner during light days with Charmee Cottony Light. This works like a pantyliner but as powerful as a regular pad. Para sa proteksyon na made for mahina flow days.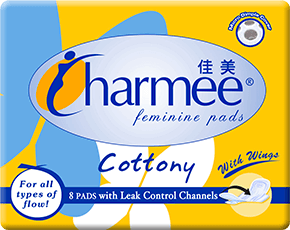 All - Flow ►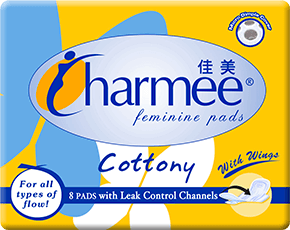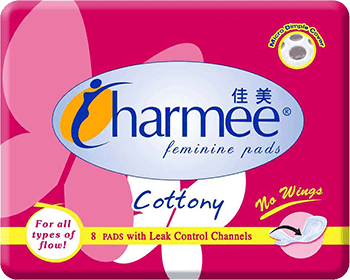 All - Flow
No period paranoia with Charmee Cottony All Flow. It has a micro-dimple cover kaya quick absorbing plus leak control channels kaya fluids are locked-in. For that unique protection-and-comfort combination. 
Available in: with wings and no wing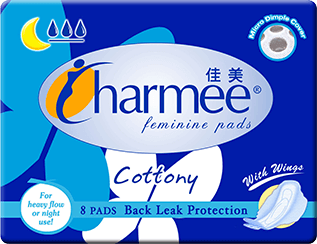 Heavy Flow ►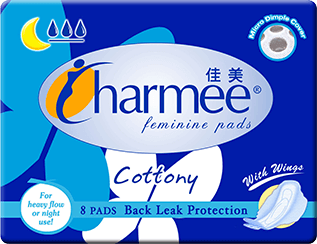 Heavy Flow
Why the long face? Heavy ba period mo today? Worry no longer! Mas mahaba kesa sa regular pad ang Charmee Heavy Flow para iwas back leaks. May micro-dimple cover pa, para absorb agad for that comfy feeling!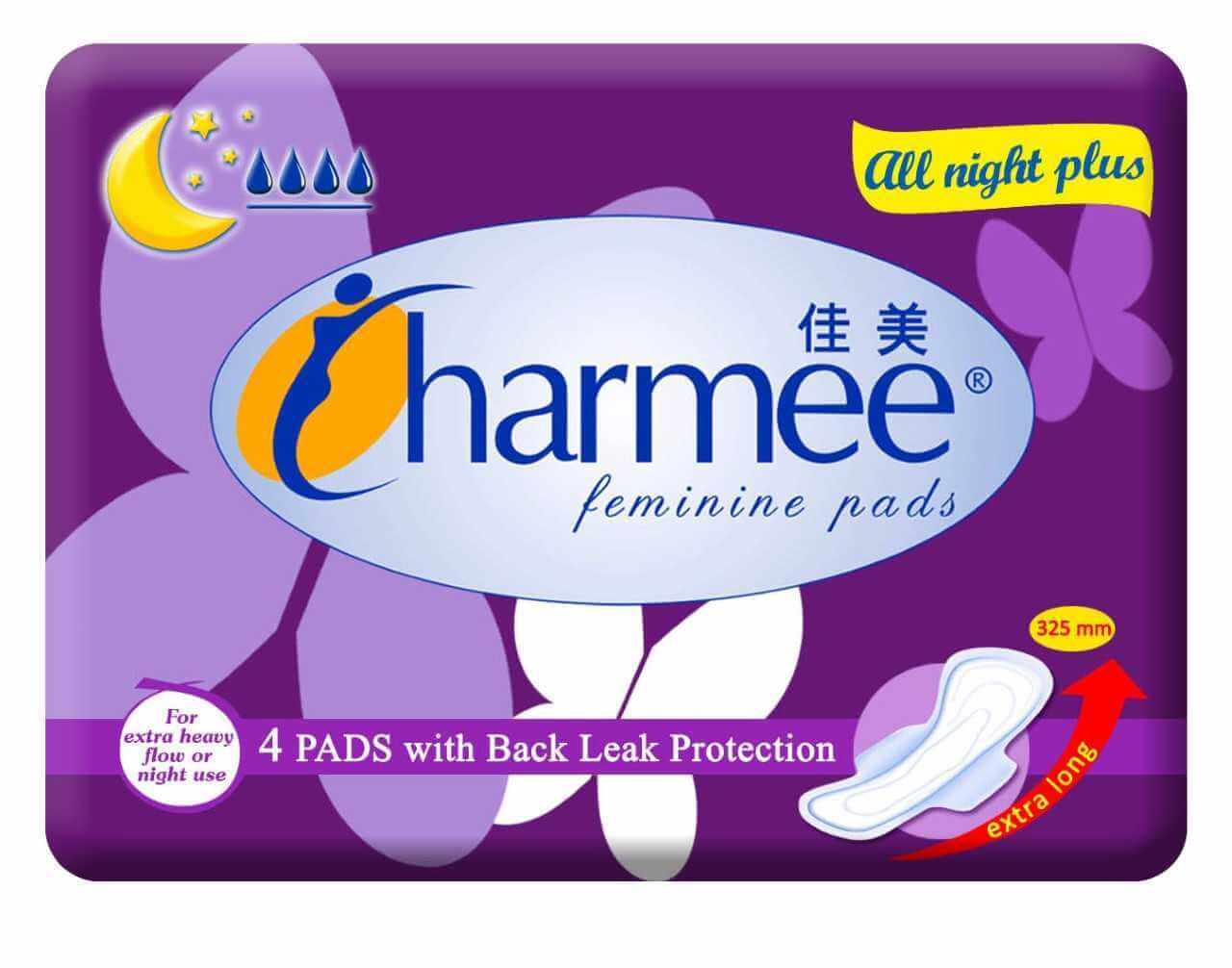 All - Night Plus ►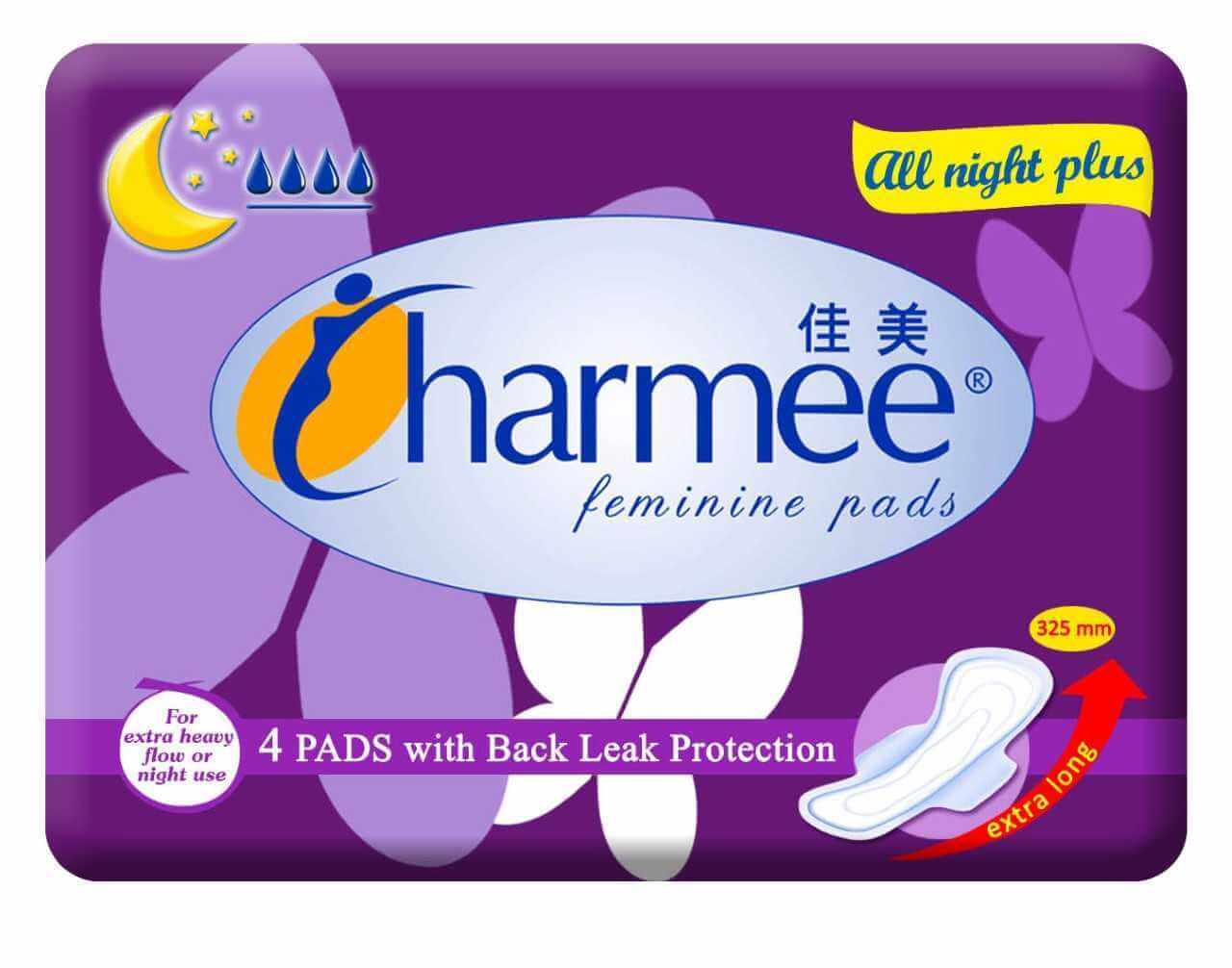 All - Night Plus
No nighttime galaw leaks with Charmee Cottony All-Night Plus. Longer and wider with its All-Around Flow Guard. That's overnight protection designed for movements during sleep.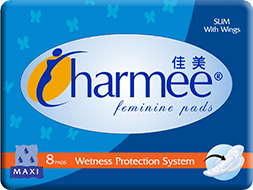 Slim ►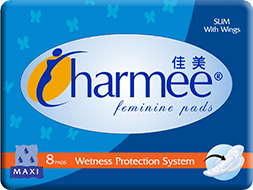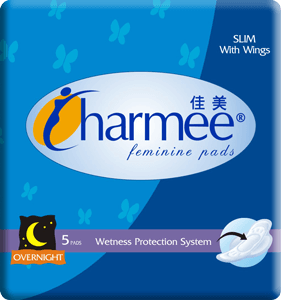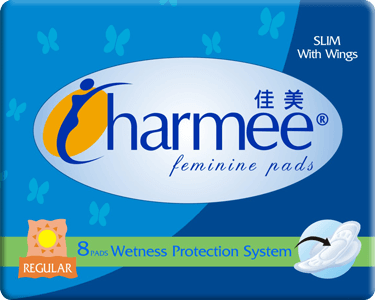 Slim
No bulky discomfort with Charmee Cottony Slim. The big protection in a thin pad to match your tight-fitting fashion. It gives protection and confidence without the uncomfortable thick pad feeling.

Available in: maxi, regular and overnight
Pants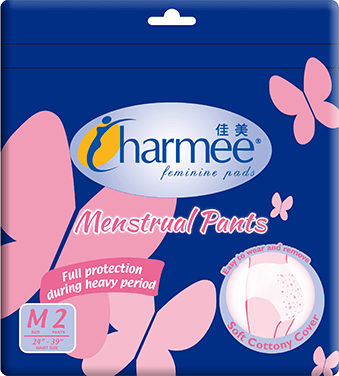 Pants ►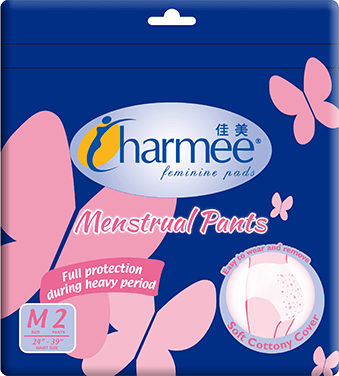 Pants
No extra period hassle with Charmee Cottony Pants. With extended  features of a regular pad now made wearable like underwear. Providing next level protection for flows you can't predict.
Pantyliners
Breathable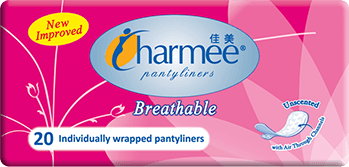 Breathable ►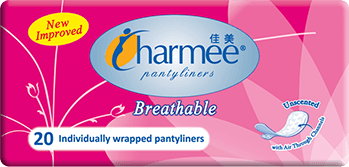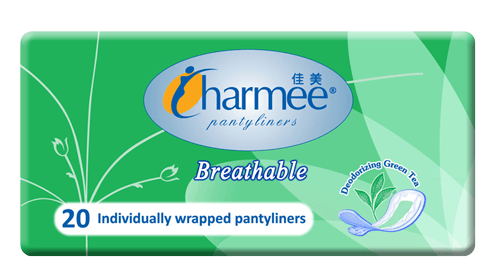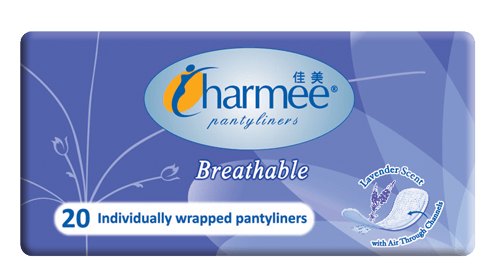 Breathable
No kulob undies discomfort with Charmee Breathable Pantyliner. It lets air through and the unpleasantness out. For Unscented, Lavender or Deodorizing Green Tea freshness everyday.
Go Girl

Go Girl ►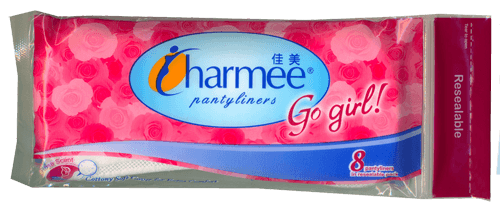 Go Girl
No unfresh undies hassle with Charmee Go Girl Pantyliner. With soft cottony cover comfort. For that affordable araw-araw Unscented or Rose Scent presko feel.
Regular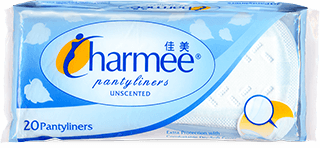 Unscented ►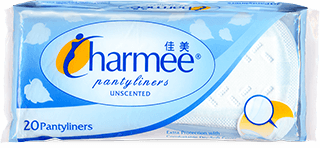 Unscented
For that gentle everyday freshness you feel with every move.
Powder Cool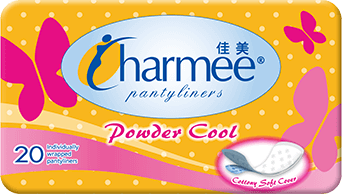 Powder Cool ►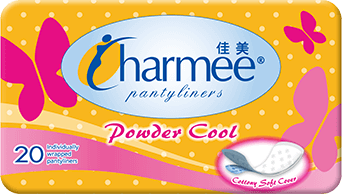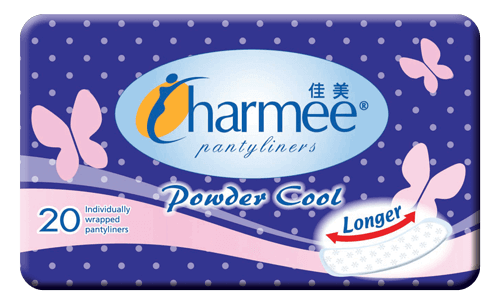 Powder Cool
No unclean undies feeling with Charmee Powder Cool Pantyliner. With powder scent na may cooling properties. For that daily powder-clean fresh feeling--in regular or longer length.
Feminine Wipes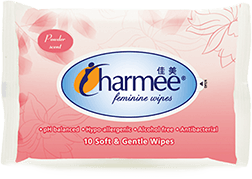 Feminine Wipes ►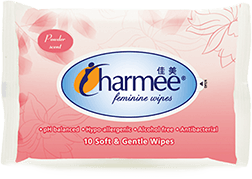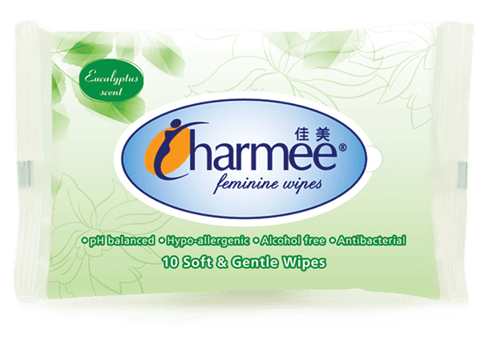 Feminine Wipes
No worries if you're on the go with Charmee Feminine Wipes. It is hypoallergenic, pH-balanced and contains antibacterial ingredients para no need to worry. This is available in Powder and Eucalyptus scents.
Terms & Conditions
By supplying the information via this form and clicking on the "I Accept" button, I affirm that I have read, understood and hereby accept the terms of the JS UNITRADE Website Privacy Statement and Data Privacy Policy and that I hereby consent to the collection, storage, and processing by the JS UNITRADE and any third party it authorizes, including its affiliates and their respective officers, employees, agents, representatives and personnel of such information disclosed.